…or whatever the current day was at the time.   That's what our son, Nick use to say when he was little. Instead of "good morning" or the like, he'd greet us with that wide-eyed face, spunky grin, contagious giggle, and say "Welcome to Tuesday, Mom & Dad!"  How could we NOT have a fantastic day after a greeting like that?!   So…Tuesday, already?
Wow, this week got off to a rockin' start & kept on going!  Hope you had a wonderful Father's Day weekend, celebrating all the Dads, Husbands, Sons, Brothers, & favorite men in your life!  We sure did!
We had a special hearty-Dad-like breakfast of scrambled eggs, Alton Brown's Southern Biscuits with sausage gravy, bacon & of course OJ.  Yummy!  I have to ask, though…will I have my "good wife" card revoked since I had to send Gene (my husband) to the store on Father's Day morning? <<cringing>>  In all fairness, I did offer…he's just a darned good man, what can I say?
Later in the day I was able to spend a little time working on my rag baby quilt, while watching Desperate Housewives on Netflix (an oldie but a goodie IMO).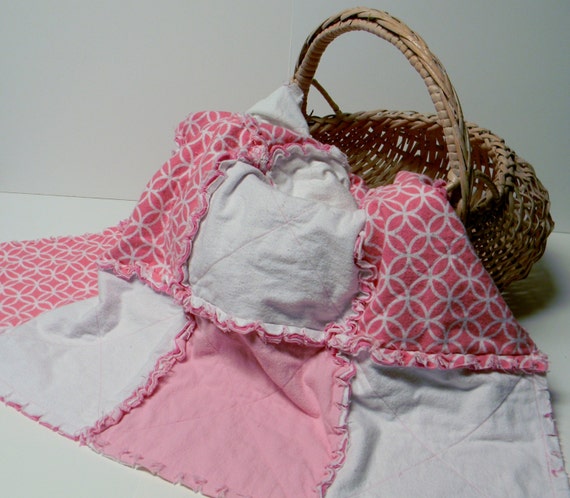 After the finishing touches, I added it to my Etsy shop.
Yesterday was a productive day, editing my latest sewing tutorial for my YouTube channel then posting it for all to enjoy. 😉
Finally, today…I was exhausted and took a nap (don't tell on me), until that guilty conscience kicked me in the booty & told me I should update my blog!  Those self- kick-in-the-pants-episodes never let me down. Enjoy the rest of your week, I will!